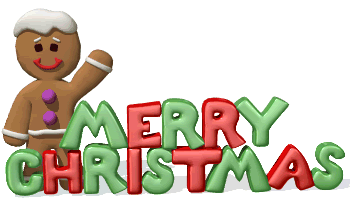 ">




My Cousin asked me whether can I baked a fruitcake for him, I agreed to bake for him because he is such a nice guy who is ever ready to render help to my family. Since christmas spirit is in the air, I baked a fruitcake apart from the usual fruitcake that I have baked, this is the first time, I add cocoa powder into it. I bought mixed fruits from Phoon Huat and soaked in liquor for a few days. I did not realise that Phoon Huat mixed fruits got no cherry inside, no wonder it was so cheap. I did not believe my friend, when she told me no cherry, I went to seperate the fruits and yes, she was right, red and green bits are from papaya.

Did not have confidence in adding cocoa powder to the fruitcake and after researching and saw a published article in the newspaper, and I go ahead with it and baked.

After a few days, check with my cousin, they have loved the cake and effort is not wasted and they even want to order. No way... I am no professional... alot of stress...:(.. whew...

Below is the recipe from the newpaper.

MAKE IT YOURSELF: EASY CHRISTMAS FRUIT CAKE
INGREDIENTS
500g cranberries
500g raisins
200g butter, softened
200g dark brown sugar
175ml Lyle's Golden Syrup
125 ml cognac
1 tsp mixed spice
2 Tbs cocoa
4 eggs, beaten
225g plain flour
½ tsp baking powder
½ tsp baking soda
To decorate:
1 Tbs icing sugar
METHOD
1. Preheat the oven to 150 deg C. Line the sides and bottom of a 24cm round cake tin with baking paper. Set aside.
2. Place the dried fruit, butter, sugar, golden syrup, mixed spice and cocoa into a large pot.
3. Heat the mixture, stirring frequently, over low heat until the mixture reaches a simmer.
4. Add the cognac as you are stirring the mixture and let it simmer for another 10 minutes.
5. Remove the pot from the heat and set it aside to cool. It should be cool enough so that the eggs will not cook when added to the mixture.
6. Beat the eggs and set it aside. In another bowl, mix the flour, baking powder and baking soda together.
7. Fold the eggs into the fruit mixture in three batches.
8. Fold in the flour in three batches and mix well until all the ingredients are well combined.
9. Pour the mixture into the lined cake tin and bake for about 45 minutes to an hour until a skewer comes out clean when poked through the centre of the cake. It may be a little sticky because of the fruit.
10. Remove from oven and cool on a wire rack. Decorate the cake with sifted icing sugar.
Variations:
1. You can use any type of dried fruit and nut, in proportions to your liking, as long as the total weight adds up to 1kg. The fruits should be about the same size. Cut large dried fruits, such as apricots, into smaller pieces.
2. For a more alcoholic taste, marinate the dried fruit in cognac for up to one week. Nuts should not be marinated.
3. Bake the cake at least three to five days in advance so that the cake has time to rest and age. If you prefer a stronger taste of alcohol, poke some holes in cake with a wooden skewer, then brush the surface with cognac every few days.
4. For a non-alcoholic version, replace 125 ml of cognac with the juice of two large orange.




The spirit of giving is getting into me and last night baked 2 cranberry butter cake for him and my mother. Cranberries are suppose to be antioxident and have some medical benefits and well it is a in thing now, and friends around me is baking this fruits. I think the uneveness of the colour of the cake, I don't know whether do my oven needs calibration. Well! have to moniter....

Lastly, I wished everyone have a wonderful Christmas and a Happy New Year.


I will be doing this lor!